GCA Glycol Chiller Adapter Kit
Connect almost any fermenter to the GCA for access to accurate temperature control during fermentation.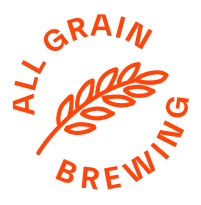 The Grainfather GCA makes accurate temperature control more accessible for brewers. Whether you have a plastic or stainless steel fermenter, bucket or barrel, or even a conical, the GCA has everything that you need to connect your fermenter to the GC4 or GC2. Take control of your fermentation and create even better beers.
FEATURES:
Compact design with colour display screen
Use the GCA to connect a variety of different fermenters to the GC4 or GC2 for accurate temperature control during fermentation
Wireless capabilities, making it compatible with the Grainfather App so you can control your fermentation from anywhere
Backed by a 3-year warranty
View the GCA Instructions online
Grainfather GCA
Heating pad
Cooling coil
Rubber bung
Temperature probe
2 x 2m insulated hoses
2 x hose clamps
4 x rubber bung stoppers
NOTE: GC4 or GC2 and fermenter are not included
SIZE:
GCA: 101 x 63mm
Heating pad: 80 x 220mm
Cooling coil: 520 x 119mm
CABLE LENGTH:
GCA: 2m
Heating pad: 2m
Temperature probe: 2m
POWER:
GCA: 12V
Heating pad: 30W
CONNECTIVITY: