Manual Grain Mill Twin Roller
Give your arm a rest - there is an easier way to make great beer than grinding the old fashioned way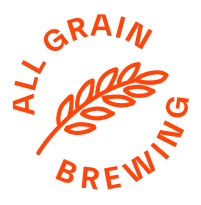 The Vintage Shop durable mill will efficiently turn even the most stubborn grain and malted barley into the perfect base. When using this with the Grainfather, set the mill to 0.05 for the best crush.
Has a solid base and can be easily attached to an electric drill with no extra parts.
At 500 RPM you can crush up to 2 kg/minute.
It has an easily adjustable gap setting so you can fit it to the size of the grain.
It comes with a long shaft so you won't hit the bucket while grinding with the hand crank.
The rollers are made of stainless steel.
The standard hopper holds 4.5 kg of grain.
It is easily adjusted to different size buckets.