G30v3 Advanced Brewery Setup
Compact and simple to use, with a small footprint for brewing indoors, the G30v3 Advanced Brewery Setup includes the G30v3 Brewing System, the GC4 Glycol Chiller and the GF30 Conical Fermenter.
Availability
Out of stock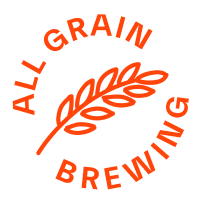 The G30v3 Advanced Brewing Setup includes the Grainfather G30v3, the legendary all-grain brewing system that took the home brewing world by storm. Designed to be advanced enough to please home brewing experts, but simplistic enough to cater for all experience levels. Plus, with the addition of the GF30 Conical Fermenter and GC4 Glycol Chiller, you'll have a superior fermentation environment to achieve expert brewing results with every beer and the flexibility to control/monitor fermentation from anywhere thanks to built-in wireless control.
Compact and simple to use, with a small footprint for brewing indoors, the G30v3 Advanced Brewing Setup includes superior design, an impressive list of features and the latest technology. There is no limit to the types and styles of beer that can be made, and you'll be able to brew professional, quality craft beer at home!
G30v3 Brewing System
Counter Flow Wort Chiller
GF30 Conical Fermenter
GF30 Conical Fermenter
Fermenter Lid
Rubber Bung
Bubbler Airlock
Cone Plug
Cone Plug Seal
5 cm (2") Tri Clamp
Power Adapter and Wall Plug
2 m (6.5 ft) M12 3-Pin Power Cord
Dual Valve Tap
GF30 Conical Fermenter Controller
GC4 Glycol Chiller
Wall outlet power cord with plug
3L propylene glycol
Cooling connection couplers x 2
2m insulated hoses x 2
Glycol funnel
Silicone tube for priming pump
G30v3 Brewing System
304 Grade stainless-steel body
220 - 240V
30 L Capacity
Expandable grain basket to suit grain bills up to 9 kg
A robust magnetic drive pump (6 W, 1800 RPM)
Counter flow wort chiller which can cool wort to less than 20°C within approx. 20-30 minutes.
Tempered glass lid for maximum durability, heating efficiencies and visibility during your brew day.
Clips to easily convert your Grainfather into a home distillery with the Pot Still Attachment (sold separately) (add link to product page)
Compatible with the Grainfather App
Required Specs for App:
iPhone/iPad:
Hardware: iPhone 4S or higher.
Software: iOS8 or higher, must have Bluetooth 4.0 or higher
Android:
Hardware: Android 4.3 (API Level 18) or higher
Software: Must have Bluetooth Low Energy (LE)/Bluetooth Smart
GF30 Conical Fermenter
304 Stainless-steel body (polished inner and brushed outer)
30 L (8 US Gal) capacity (volume markings on inner body up to 25 L (7 US Gal)
30 W, 12 V heating power
50Hz/60Hz power adapter frequency
8 cm (1.5"") ferrule on lid (for pressure transfer attachments)
5 cm (2"") ferrule on bottom of cone
Dual valve tap with 110 mm (4.3") inlet
GC4 Glycol Chiller
LED display
6 L (1.5 US Gal) glycol tank
300 W
220 – 240 V, 50Hz
390W x 450D x 656H (mm)
Weight: 28.3 kg (62 lbs)
Note: When you receive your GC4 Glycol Chiller, you will also need to fill it up with a propylene glycol mixture. Refer to the GGlycol Chiller instructions that are provided for mixing, filling, and pump priming information.