The Grainfather G40 gives you the ultimate brewing experience with a bigger capacity and better connectivity.
Availability
Out of stock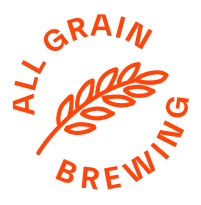 The Grainfather G40 brewing system has a bigger capacity and better connectivity. Produce up to 38L of beer from one brew and connect your mobile device to the smart controller with built-in wireless control via the Grainfather App, for step-by-step brewing and access to bazillions of recipes.
FEATURES:
Sleek 304 grade stainless steel body
Heats wort evenly with conical shaped surface mounted heating elements
Connect your mobile device to the smart wireless controller via the Grainfather App and manage your brew remotely
Conical base for maximum wort transfer
Efficient and sanitary brew transfer with the counterflow wort chiller
PID (proportional integral derivative) uses a specially developed algorithm for managing accurate and consistent mash temperatures
Quick and easy cleaning with CIP (clean in place) capability
Integrated sight glass for easy volume reading
Rolled edge grain plate and perforated basket for easy mashing
Large bottom mounted dual-stage hop filter reduces pump and chiller blockages
Compatible with 10 and 15 amp modes
Backed by a 3-year warranty



View the G40 Instructions online.
Grainfather G40
Wi-Fi controller
Counterflow wort chiller
Glass lid
Lifting bar
Grain basket
Recirculation hose
Grain plate
Hop filter
Fittings
Built-in pump
SIZE
WEIGHT:
MAX PREBOIL VOLUME:
BATCH VOLUME:
GRAIN BILL:
POWER:
CONNECTIVITY: