GC4 Glycol Chiller with Glycol
Don't leave your fermentation to chance. Leave it to the Grainfather.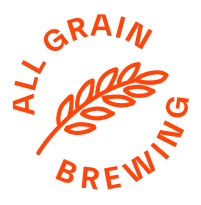 The Grainfather GC4 glycol chiller allows you to take your fermentation to another level. Power and control the temperature of up to four GF30s, each with different temperatures and their own fermenting schedules. By accurately controlling the temperature of your fermentation, you can produce consistent beers, every time.
FEATURES:
Sleek and compact design with LED control display
Control and power up to four Grainfather GF30s at different temperatures and fermenting schedules
Cold crash 23L of wort to temperatures as low as 4 - 6°C
Compatible with the Grainfather App when connected to a GF30 or GCA, for managing your fermentation from anywhere
Use with the GCA, to connect a variety of different fermenters
Backed by a 3-year warranty
View the GC4 Instructions online.
Grainfather GC4
3L propylene glycol
2 x cooling connection couplers
2 x 2m insulated hoses
Glycol funnel
Silicone tube for priming pump