G30v3 Brewing System - 110V
The G30v3 is a brewing system designed to create 40 pints (23L or 6 US Gal) of great beer at home. Packed with top-notch features and Grainfather App connectivity, you can brew confidently with room for experimentation when you're ready.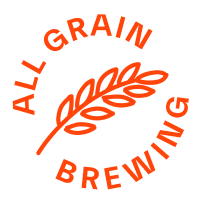 The G30v3 is an all-grain brewing system with a 30L (8 US Gal) capacity, designed to make up to 40 pints (23L or 6 US Gal) of high-quality beer from one brew. With app integration, innovative features, and an intuitive design, it's perfect for both beginner and experienced brewers.
FEATURES
Sleek 304 grade stainless steel body
Manage your brew day from your mobile device via Bluetooth using the Grainfather App
Get a more reliable connection between your G30v3 controller and the Grainfather App on your smartphone with the GCAST Bluetooth Wi-Fi Bridge
A robust magnetic drive pump for maximum brewing efficiencies
NEW perforated grain basket negates the need for a top plate or additional pipework
NEW auto reset switch avoids the need to get underneath the unit should an unexpected trip occur
Efficient and sanitary brew transfer with the Counterflow Chiller
Unlock distilling capabilities with the Still Spirits Alembic Dome & Condenser
110V in the US
Backed by a 3-year warranty
Grainfather G30v3
Bluetooth controller
Counterflow Chiller
NEW perforated grain basket
Grain plate
Lifting bar
Glass lid
Recirculation pipe
Filter
Hose fittings
Built-in pump
SIZE:
WEIGHT:
MAX PREBOIL VOLUME:
BATCH VOLUME:
Max: 25L (7 US Gal)
Min: 10L (3 US Gal)
GRAIN BILL:
Max: 8kg (18lb)*
Min: 1.5kg (3.3lb)
*9kg (20lb) with top plate
POWER:
CONNECTIVITY: