Mangrove Jack's Hop Pellets NZ Motueka (100g)
An aroma hop with a distinctive fresh crushed citrus "Mojito" lime character (6-8% AA).
Availability
Out of stock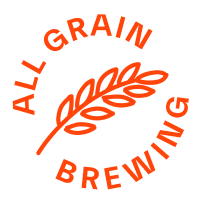 Motueka is a great aroma hop with lemon, lime and tropical fruit flavours. Some tinges of orange are evident as well. It has a high level of Farnesene typically around the 12% mark, however it has a moderate alpha acid of 6.5 - 7.5% so can be used as a dual hop to give a balanced bitterness. It can be used in many beer styles and goes very well with lagers and especially Bohemian pilsners. Also good with Belgian ales. A truly great all-rounder.
Maturity: Early Season
Yield: Low to Medium
Growth Habit: Vigorous, columnar frame
Cone Structure: Cylindrical, open, loose cones
Disease Resistance: New Zealand is hop disease free
Storage Stability: Good (New Zealand Grown)