The GF30 Conical Fermenter gives brewers more flexibility and freedom during fermentation than ever before!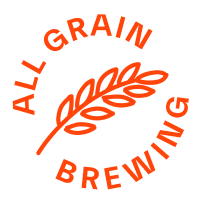 The Grainfather GF30 conical fermenter is designed to hold up to 7 US Gal of wort. With a digital temperature controller that has built-in wireless control, you can connect to the Grainfather App via your mobile device. Add fermentation tracking devices and manage your fermentation from anywhere.
FEATURES:
Sleek 304 grade stainless steel body
Connect your mobile device to the built-in, wireless controller via the Grainfather App and manage your fermentation from anywhere
Double-walled glycol jacket for constant and stable temperature control
Golden angle (60°) conical avoids yeast and sediment getting stuck to the sides of the fermenter
Dual valve tap allows you to easily dump yeast, transfer your brew and take samples
Integrated 30W heating element and cooling sleeve both sit within the cavity of the fermenter to control and maintain the temperature evenly - note: cooling functionality only available when connected to the GC4 or the Cooling Pump Kit (each sold separately)
Backed by a 3-year warranty
View the GF30 Instructions online.
Grainfather GF30
Built-in Wi-Fi controller
Silicone bung & airlock
Dual valve tap
Power cables
Silicone transfer hose
SIZE:
WEIGHT:
CAPACITY:
MAX FERMENTATION VOLUME:
POWER:
CONNECTIVITY:
CONE ANGLE: