Grainfather G70 Controller
Use the G70 Controller in conjunction with the Connect App (and the recipe creator) for the ultimate brewing experience.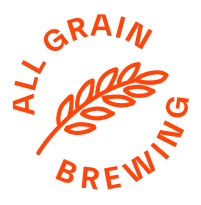 Automation without removing the fun of brewing, be as involved as you want to be! More automation means you can multitask or simply relax while brewing and then be alerted when to return for your next step.
A CONNECTED EXPERIENCE
Program recipes directly to the G70 Controller and run your brew session from the Grainfather App. When connected to the Grainfather App, you can access a suite of brewing tools, recipes and calculators, which you can take with you wherever you go. You can also use the app to automate mash schedules and multitask without losing any of the hands-on brewing fun.
Brew 1000's of community recipes or create your own signature brews with the advanced recipe creator
Make quick and accurate advanced brewing calculations without leaving the App
Connect fermentation tracking devices like Tilt, Plaato and iSpindel to easily track and record your brew data in one place
Monitor your brew session remotelywith alerts and notifications
Available to download from the Apple App Store or Google Play Storetooth Smart