Transform your G40 or G70 Brewing System into a home distillery. Pair with any compatible distilling equipment* to begin your distilling journey.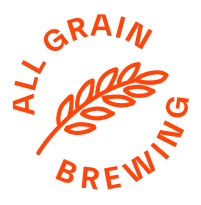 The G40 or the G70 paired with the Distilling Lid offers an all-in-one automated brewing system that can also be used to distill, making it the ultimate combo to brew high quality beer and distill spirits from grain. Transform your G40 or G70 into either a reflux still or a pot still, allowing you to craft all-grain whiskey, rum, vodka, and more!
*An alembic helmet or reflux column, as well as a condenser, is required to distill.
IMPORTANT NOTE:
The G40 & G70 Distilling Lid is designed primarily for small to medium-sized still heads that do not have heavy, off-centre attachments. The lid is reasonably flexible and is sturdy enough to fit a still head that is within the following specifications:
A still head height up to 1.1m (3.6ft) from the lid
A still head weight up to 11kg (24lbs), including up to 2kg (4.4 lbs) of off-centre weight from a swan neck, lyne arm, or condenser running in parallel with the column and offset up to 160mm (6") to the main column.
We recommend external support if:
Your still exceeds the above specifications,
The lyne arm is not vertical but angled or perpendicular running away from the column, resulting in significantly distant off-centre weight,
If the main still head (column) is noticeably leaning.
Legal Considerations: Distilling at home is legal in New Zealand. Check the laws in your country or state before you get started.
Distilling Lid
2 x Flat Seals
Clamp
Lid Seal
304 Grade Stainless Steel Construction
Standard 4" tri-clamp opening (industry standard)
Pressure relief valve
Barrel clamp locking mechanism