Mangrove Jack's Hop Pellets Nelson Sauvin (100g)
An aroma /dual purpose flavour hop with distinctive "New World" white wine characters (12-13 % AA).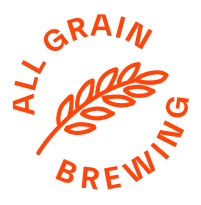 A dual hop with both aromatic and bittering characterisitcs. An alpha acid level of 12-13% makes it great for bittering beers, but a special fresh crushed gooseberry quality from its essential oils, gives this hop a slight Sauvignon Blanc character. This white wine fruitiness makes the hop quite unique. Passion fruit notes are also evident. A bold hop character for those who love all things hoppy. Can produce big punchy ales as well as well-bittered lagers, new world pale ales and premium lagers.
Maturity: Mid to late season
Yield: Moderate
Growth Habit: Late shooting, vigorous spring growth, clavate frame
Cone Structure: Compact cone, ovate shape
Disease Resistance: New Zealand is hop disease free
Storage Stability: Good (New Zealand Grown)